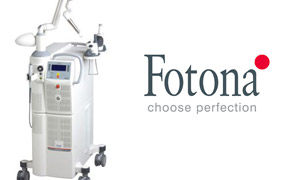 Fotona
The Fotona 4D laser platform is the world's first laser system for non-invasive eye sculpting and lifting of eye bags and nasolabial folds. The 4D treatment method of "layered treatment" is non-invasive, painless, and has no duration. It is safe and reliable to erase the traces of the years. It is the first choice for non-invasive eye bags and nasolabial wrinkle removal.
1. Smooth non-invasive tightening technology
Smooth non-invasive tightening technology is an intelligent patented mode that emits the energy of the bait laser in a progressive burst mode. It can accurately heat the temperature of the target tissue area, and the energy efficiency acts on the tissue from the inside out to achieve uniform heating inside and outside the tissue. Facial sculpture achieves non-invasive treatment, and promotes the immediate contraction of collagen fibers and the regeneration and reorganization of collagen fibers, effectively improving the relaxation of the treated tissue and enhancing skin elasticity.
2. FRAC3 non-invasive lattice technology
FRAC3 three-dimensional lattice non-invasive technology uses surge-like high peak energy for point treatment. Strengthening the facial position will further promote the proliferation of underlying collagen, making the facial position lifting effect stronger. The three-dimensional lattice non-invasive method is adopted throughout the treatment process, which is safer and better tolerated.
3. PIANO non-invasive deep skin tightening technology
PIANO's non-invasive deep skin tightening technology uses Fotona's patented ultra-long pulse width (1.6s) 1064nm laser to deeply heat the treatment part, which can instantly increase the temperature to about 40 degrees to achieve a good tightening effect. Does not damage the epidermis.
4. SUPErfical non-invasive peeling technology
SUPErfical non-invasive skin peeling technology can better select the pulse width and energy and precisely limit it to the target tissue for treatment, and has no effect on the surrounding tissue. Through the patented adjustable square wave control (VSP) technology, the skin is transparent, and the inner and outer two layers are lifted in both directions. It can improve the therapeutic effect wonderfully and accurately, and its curative effect has surpassed that of Sulmaggi and Ultrapy.
The Fotona 4D Laser Platform offers two unique non-invasive cosmetic procedures:
· Fotona 4D Eye Sculpting is mainly used for non-invasive eye bag removal, and can also treat dark circles. It overturns the latest technology in traditional eye bag removal, providing customers with new beauty treatments and new business growth points.
· Fotona 4D Smile Lift is mainly used to remove nasolabial wrinkles, and can also be used for face lifting and rejuvenation treatment.
Fotona 4D Magic Eye Light Sculpture
Eye bags are caused by changes in lower eyelid skin laxity, orbicularis muscle laxity, eye diaphragm laxity, orbital septal fat prolapse, etc., resulting in varying degrees of bloat, swelling or sagging of the lower eyelid tissue, resulting in a bag-like abnormal shape, which is not only harmful. Instruments can also harm health and accelerate aging.
Fotona 4D Eye Sculpting has overturned the traditional invasive treatment, and provided the majority of beauty-loving women with a treatment method for removing eye bags with excellent curative effect. Tightening, fat-dissolving, and whitening four-in-one, easily solve eye bags, eye wrinkles, sagging, puffiness, dark circles and other aging problems around the eyes, easily solve all eye problems in 20 minutes, restore your beautiful eyes, and restore youthful radiance vitality.
Four functions:
· Deep fat dissolving, remove eye bags
· Firm and lift, get rid of sagging and sagging
· Collagen regeneration, remove wrinkles around the eyes
· Rejuvenate and whiten skin, remove dark circles
Fotona 4D Smile Lift
Nasal folds are the natural enemy that affects women's appearance, making people grow old and becoming a problem for many beauty-loving women. The current common techniques such as injection, radio frequency, plastic maggi, and ultrasonic scalpel cannot achieve satisfactory results. The 4D patented technology of Fotona 4D Smile Lifter makes up for the shortcomings of other technologies and becomes the nemesis of nasolabial folds. The original combination of internal and external, double tightening 4D treatment techniques, 40 minutes to improve nasolabial lines, make cheeks plump and shape a charming smile curve.
This treatment is currently popular all over the world and is enthusiastically sought after by Ms. Amy. This nasolabial fold treatment project is called "Smile Lifting" in foreign countries.